Dr. Frederick's Original 15 Day Rapid Hemorrhoid Relief Reviews Dr. Frederick's Original 15 Day Rapid Hemorrhoid Relief Reviews - Does It Work?
Posted on 25 October 2017 by Maryanne Johnson
Share this post
Does Dr. Frederick's Original 15 Day Rapid Hemorrhoid Relief Work? In this in-depth Dr. Fredericks hemorrhoid review we'll discover the truth about Dr. Frederick and see if this hemorrhoid supplement is right for you.
Our hemorrhoid relief guide can help you learn how to get fast relief from your hemorrhoids.
While Dr. Fredericks may help with hemorrhoids caused by constipation, if you are looking for hemorrhoid pain relief, there are much better options to choose from.
A hemorrhoid supplement like Dr. Fredericks is not an OTC hemorrhoid medicine. This is a product that is taken orally in capsule form. 
Here are a list of the top hemorrhoid product reviews by category:
Constipation is one of the major contributors to the development of hemorrhoids, which are essentially varicose veins of the anus.
Hemorrhoids are caused when weakened blood vessels begin to collect pools of blood along the walls, which weakens vessels.
Pressure such as that caused by the straining that accompanies constipation can cause weakened vessels to swell.
With constipation, stool is small, hard and difficult to pass. The stress exerted on the body in order to pass them can trigger hemorrhoids even when blood vessels are healthier(1).
Weak, unhealthy blood vessels are that much more vulnerable.
Dr. Fredericks is not for bleeding hemorrhoids or a recently burst hemorrhoid. This is taken more to prevent constipation. 
Who's At Risk Of Developing Hemorrhoids?
While hemorrhoids are common in those with constipation or diarrhea, digestive woes are not the only contributor to hemorrhoids.
Women who are pregnant, those who are overweight, weightlifters, heavy lifters – think moving guys or garbage men – or those who sit or stand for long periods of time are also at a high risk of developing hemorrhoids (2).
Hemorrhoids 101
Technically, everyone has hemorrhoids.
Part of the anus and lower rectum, hemorrhoids help protect the delicate skin of the anus from damage during bowel movements, and they aren't a problem until they swell, bleed or protrude.
Then, hemorrhoids – which can be either internal hemorrhoids covered with the lining of the rectum or external hemorrhoids, which are covered with skin - are more likely to become even more irritated, especially following the difficult bowel movements associated with constipation or the recurring bowel movements that accompany diarrhea.
Natural Treatments for Hemorrhoids
A healthy diet is your best defense against hemorrhoids.
Eating lots of fiber, drinking plenty of water and making sure to get regular exercise are all excellent preventatives.
Eating a wide variety of fruits and veggies in order to ensure the consumption of plenty of antioxidants, which will help protect the collagen in blood vessels from damage caused by free radical activity and will help blood flow more evenly through those vessels, can also be beneficial.
Even those with the healthiest of diets can sometimes experience bouts of constipation.
While laxatives can temporarily relieve constipation, they often include ingredients that chemically induce activity in the large intestine, which can permanently damage those muscles, creating an environment for chronic constipation (3).
When even a healthy diet fails to produce desired results, extra fiber is a go-to solution.
What're the Ingredients in Dr. Frederick's 15-Day Hemorrhoid Relief Pills?
Dr. Frederick's 15-Day Rapid Hemorrhoid Relief contains blond psyllium powder along with a handful of fillers.
Psyllium is from the husks of the seeds of the plantago ovata plant – a medicinal plant native to Western and Southern Asia, also known as blond plantain – and is available in a variety of different forms, including psyllium husk, powder and seed.
Traditional fiber products (Metamucil, for example) contain psyllium husk as well as artificial sweeteners to make them more palatable.
Both psyllium husk and psyllium powder are effective treatments for both constipation and diarrhea, although the psyllium powder of Dr. Frederick's 15-Day Rapid Hemorrhoid Relief is more easily digestible, so it will yield faster results that psyllium husk.
Why Does Psyllium Work?
Psyllium is effective because it contains large amounts of soluble fiber, which attracts water that causes stool to become bulkier and softer, so it can pass more easily. It also contains insoluble fiber.
Psyllium can also help ease diarrhea, another contributor to hemorrhoids, since it bulks up stool.
It also helps remove toxins from the digestive tract, creating a more optimum environment for long-term healing.
Because psyllium can interfere with the effectiveness of some medications by preventing medicines from being totally absorbed, you should consult your doctor before beginning any psyllium supplement regimen, including Dr. Frederick's.
(Medications that may be negatively impacted by psyllium include aspirin and blood thinners, antidepressants and carbamazepines, which are used to control epileptic seizures and mood disturbances. Psyllium may also reduce blood glucose and cholesterol levels, so insulin or statin requirements may be lower.)
Some people may also experience allergic reactions to psyllium, although allergies are rare.
Does Dr. Frederick's Original 15-Day Rapid Hemorrhoid Relief Work?
While psyllium has been shown to be effective at treating constipation, one of the most common causes of hemorrhoids, there is little evidence that psyllium will help treat hemorrhoids.
Still, the amazon reviews have been pretty positive for Dr. Frederick's.
"I was suffering from strong hemorrhoids," said one customer who gave the product a five-star review. "Used creams for many years, it never really worked. I tried these pills. It took several days to make a difference but after three weeks now, the problem is almost gone. Really worked!!!"
Many, however, did not notice any difference, even with regular use.
"Did absolutely NOTHING for me," said one customer who gave Dr. Frederick's a one-star review. "Follow it to the specs, completed the bottle and no change. Back to square one."
Is Dr. Fredericks the Best Fiber Supplement for Hemorrhoids?
Dr. Fredericks seems to be a good fiber supplement for hemorrhoids. If you are serious about preventing constipation, you are better off taking a fiber supplement like Metamucil.
Just be careful with how much laxatives you use. Long term use of laxatives can cause damage to your colon. 
What Should I Know About Dr. Frederick's Original 15-Day?
One bottle of Dr. Frederick's Original 15-Day Rapid Hemorrhoid Relief contains 180 capsules, a 30-day supply. (Each serving is six capsules, recommended with an eight-ounce glass of water, twice a day. For preventative maintenance, the makers of Dr. Frederick's recommend six capsules a day.)
Taking the product with enough water is essential since taking psyllium without enough water can lead to constipation.
Where Can I Buy Dr. Fredericks Hemorrhoid Pills?
The cost of the product is $24.99, significantly higher than traditional psyllium husk products. You can purchase Dr. Fredericks hemorrhoid formula at Amazon.com. If you see any cheaper prices let us know!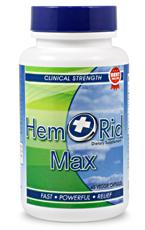 HemRid Max - Hemorrhoid Supplement
External Hemorrhoid Relief
Internal Hemorrhoid Relief
Price: $14.95 - Overall Value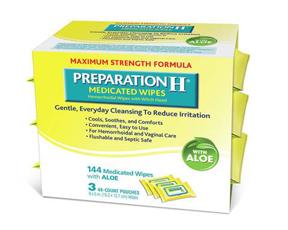 Preparation H - Hemorrhoid Wipe
External Hemorrhoid Relief
Internal Hemorrhoid Relief
$8.39 to $18.39 - Overall Value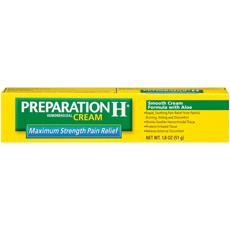 Preparation H - Hemorrhoid Cream
External Hemorrhoid Relief
Internal Hemorrhoid Relief
$7.39 to $18.45 - Overall Value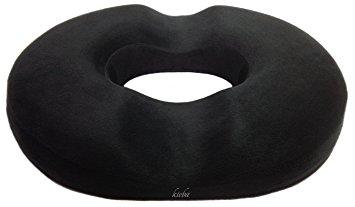 Kieba - Hemorrhoid Pillow
External Hemorrhoid Relief
Internal Hemorrhoid Relief