10 Best Hemorrhoid Suppositories - Top Picks and Reviews
Posted on 05 February 2018 by Maryanne Johnson
Share this post
Hemorrhoid suppositories are a common form of treatment to alleviate the bothersome symptoms associated with the condition.
IF YOU WANT TO KNOW WHICH HEMORRHOID SUPPOSITORY IS THE BEST, THEN YOU WANT TO READ THIS ARTICLE.
Check out the Table of Contents below.
We use many different methods to deliver medicine to our body.
A suppository is another way to deliver the medication used to treat hemorrhoids. The small, round or cone-shaped objects are inserted into the body through your rectum.
Since this is the location of your hemorrhoids, suppositories have been effective in treating the condition for many years.
Our Top Suppository Pick
Our top hemorrhoid suppository pick is HemRid. HemRid contains both Cocoa Butter and Phenylephrine, which is great for hemorrhoid relief. Plus, right now on Amazon you can get a 12 pack for just $6.95!
What Are Suppositories?
Medicine is delivered to our bodies several different ways. Whether you swallow a pill, use a needle, or drink a liquid medication, each method delivers medication to your body in a different way.
Suppositories are another method of drug delivery. Using a small, round or cone-shaped object, suppositories are placed in your body through your rectum.
Once the medication enters your body, it begins to melt or dissolve and releases the medication.
Although suppositories might not seem to be the most pleasant way to administer medication, this is a better method for making sure medications are absorbed quicker and more effectively for conditions involving the stomach, intestines, rectum, or anus.
The base of most suppositories come from substances such as gelatin or cocoa butter.
For fast hemorrhoid relief, try pairing HemRid with your favorite hemorrhoid suppository, it works great at relieving hemorrhoid symptoms.
These substances surround the medication and are melted by the warmth of your body. Once they melt, the drug is slowly released.
So, what information should you know about hemorrhoidal suppositories?
There are several types of medications that take the form of suppositories. 
A suppository drug can treat a wide range of symptoms, including:
Constipation and straining to produce a bowel movement
Relieving inflammation in the anorectal area
Preventing irritation after elimination by protecting the rectal area
Best Hemorrhoid Suppository of 2018
Hemorrhoid Suppository Reviews
Hemorrhoid suppositories are an effective means of administering hemorrhoid medication.
Many people choose to use suppositories for a faster delivery of symptom relief. Other medications need to be delivered through use of a suppository to be effective.
For whatever reason you choose to use hemorrhoid suppositories, here is some more information on their use and a list of the best products available today.
Do Hemorrhoid Suppositories Work?
Hemorrhoidal suppositories are primarily used to treat internal hemorrhoids but are effective in treating external hemorrhoids as well.
They work to relieve the irritation and inflammation associated with hemorrhoids. Our how to get rid of internal hemorrhoids guide should be looked at if you want to get rid of them
Suppositories temporarily relieve hemorrhoid pain, itchiness, inflammation and burning.
They also protect the affected area from further irritation caused by bowel movements and contact with stool.
When compared to hemorrhoid creams, hemorrhoidal suppositories have been known to be more effective.
There are many benefits in using a suppository to treat hemorrhoids:
Provide fast relieve of hemorrhoid symptoms
More effective in alleviating symptoms
Target the anorectal area more accurately
The body absorbs suppositories more quickly
Have an extended reach of relief for rectal issues
Since they treat the anal area and lower rectum directly when the medication is inserted into the anus, they can provide relief that most creams can't because of their limited reach.
They are typically fused with hydrocortisone which has shown to possibly not be as effective as rSK suppositories (1).
While both creams and suppositories often contain the same ingredients, using a suppository can often help deliver the medication more quickly as it absorbs into the rectum.
If you are looking for serious hemorrhoid relief, try using a combination of these products:
In order to prevent future hemorrhoids, take a look at the causes of hemorrhoids to see what you can do to prevent them from being chronic.
How Long Do Hemorrhoid Suppositories Take to Work?
Hemorrhoid suppositories provide almost immediate soothing relief from the discomfort caused by hemorrhoids. Once they enter the body, they begin to melt or dissolve, releasing the medication.
Most suppositories are used after each bowel movement to provide immediate hemorrhoid relief against further irritation.
They also soothe the burning, itching, pain, and discomfort that can come following a bowel movement when you have hemorrhoids.
A hemorrhoid suppository will not make your hemorrhoids go away. However, it's widely expected that your condition will improve within 7 days. Maintain a regular schedule and you may record mind-blowing results in two weeks or so. 
How to Use Hemorrhoid Suppositories
The instructions on how to use hemorrhoid suppositories are generally the same.
Before you begin, clean the area around the anus well using a mild soap and water solution.
Rinse the area well with warm water and gently pat dry.
With clean hands, unwrap the suppository.
You may want to use a water-based lubricant on the tip of the suppository to help slide it in smoothly.
Follow the instructions provided on the package or with your prescription for more detailed instructions and to determine the frequency of use.
How to Insert Hemorrhoid Suppositories
Make sure to wash your hands prior to inserting
Remove the suppository from the package and hold in your hand
Stand upright with one leg on a chair or
Lie on your side with one leg straight and your other pulled into your stomach
Gently spread your anal opening
Slowly push the tapered end of the suppository one inch into your rectum.
Close your legs and remain still for 15 minutes.
Wash your hands with soap and water
Remember, you'll have to remain lying for a while after inserting a suppository. That's why we advise getting into a comfortable position before starting. 
For precautionary measures, keep your phone close. You may have to call your doctor if the process isn't correctly done. As an alternative, you may also ask them to do the insertion for you.
To insert a suppository, you should get into a comfortable position.
Most patients stand with one leg up on a chair or lie on their side with one leg straight and the other pulled in towards the stomach.
Gently spread your anal area open and carefully push the suppository about one inch into your rectum.
You should be using the tapered end first.
Once inserted, close your legs and, if possible, remain still for about fifteen minutes as the medication dissolves.
Remember to wash your hands with soap and warm water once you are done.
Most hemorrhoidal suppositories come with step-by-step instructions for use. If you are uncertain about how often to use your suppositories, consult your physician.
Some suppositories recommend you use them after each bowel movement or up to six times a day, just like hemorrhoid wipes.
Since dosage varies from product to product, and prescription suppositories often have their own unique instructions, it is important to follow your doctor's direction when it comes to frequency.
What Suppositories Are Available on the Market?
There are many suppositories available on the market to treat hemorrhoids. While many different products are used to treat different symptoms, most hemorrhoidal suppositories work to treat the same symptoms.
Some products work for some patients, while others work for other patients.
Effective hemorrhoid suppositories utilize similar ingredients for maximum relief in the symptoms of itching, burning, and pain.  Different drugs aim to reduce inflammation and their formulas may contain:
Witch hazel for cooling relief
Coco butter for soothing, skin calming sensation
Zinc oxide as a skin protectant and antiseptic
Phenylephrine to narrow the blood vessels
Shark liver oil to form a protective barrier
Here, we will review the top ten hemorrhoid suppositories.
What Are the Best Hemorrhoid Suppositories?
As with any medication, there are many different formulas and brands that deliver hemorrhoid suppositories.
For those looking to try them for the first time, it's important to have a list of the most effective products for treating hemorrhoids.
Here is a quick overview of the best suppositories on the market:
Avenoc - The anti-hemorrhoidal suppositories by this brand are recommended for adult-use only. This is because they contain powerful ingredients that work to attack the root of your problem and heal your hemorrhoids from within. Avenoc uses the active ingredients of Horse Chestnut, Witch Hazel, Cocoa Butter and Stone root. They have all been known to effectively treat the symptoms of hemorrhoids. It is important to note that it is recommended to use Avenoc moderately because the ingredients can cause side effects such as constipation, upset stomach, and vomiting.
Neo Healar - Neo Healar is another popular and effective suppository on the market. It has been scientifically tested for use in treating external and internal hemorrhoids. The main ingredient in Neo Healar is Lupinus Albus. This essential oil extract speeds up skin recovery and repairs damaged tissues. Neo Healar also contains ingredients with anti-inflammatory properties, as well as those that provide relief from pain and itching and stimulate skin regeneration.
Preparation H - The popular brand of hemorrhoid products delivers a suppository that works from the inside to alleviate symptoms and heal hemorrhoidal tissues. Preparation H has been proven to be effective in treating burning, itching, and pain. Its main ingredients are Phenylephrine HCl and Shark liver oil. While Phenylephrine HCl is effective in treating irritation, pain, burning, and swelling, Shark liver oil has anti-inflammatory properties that promote healing.
Calmol - Calmol is not only known to be an effective treatment for hemorrhoids, it is known to be more comfortable to use than other brands. This is because it melts faster than most suppositories. The main ingredient of Zinc Oxide works as a skin protectant and antiseptic. Calmol provides temporary relief from burning, irritation, and itching.
Wiseways Herbal Witch Hazel Suppositories - All the ingredients in Wiseways Herbal Witch Hazel Suppositories are 100% natural. They provide effective relief for hemorrhoid sufferers through natural ingredients such as witch hazel. Their suppositories combine many natural ingredients including Horse Chestnut, Cocoa Butter, Bees Wax, Olive Oil, Witch Hazel, Stone Root, Chamomile, and more to effectively treat the symptoms of hemorrhoids.
Mayinglong Musk Suppositories - Using western medicine, Mayninglong Musk is a brand that has been treating hemorrhoids for quite some time. While it's not our favorite hemorrhoid suppository, its chinese herbal medicine can work great for hemorrhoids.
Best Prescription Suppository for Hemorrhoids
The best prescription suppository for hemorrhoids is a product called Anusol HC. The generic name is hydrocortisone acetate.
The medication works by depressing the release, formation, and activity of chemicals that cause and exacerbate swelling, itching, and pain.
Anusol HC contains a much stronger dose of corticosteroids. This is the main ingredient against irritating symptoms associated with hemorrhoids.
Anusol HC is known to provide longer lasting relief from hemorrhoid symptoms. That's because the medication is released gradually for extended relief.
There is a recent study that shows that recombinant streptokinase is better than hydrocortisone suppositories for acute hemorrhoids (2).
Most Common Hemorrhoid Suppository Side Effects
Most patients do not experience any side effects from using hemorrhoidal suppositories.
To avoid the possibility of side effects, it is best to follow the instructions carefully for use.
In exceptional, and often rare cases, suppositories can cause allergic reactions for some users.
Some rare hemorrhoid suppository side effects to watch for include:
Headache
Dizziness
Excessive and abnormal sweating
Shivers
Rash
Abnormal heart rhythm
Sleep or breathing problems
If you experience any of these side effects, stop use of the medication immediately and contact your medical provider right away.
Do Suppositories Cure Hemorrhoids?
Suppositories do not cure hemorrhoids, but they help make the healing process faster and more effective.
Hemorrhoidal suppositories only provide temporary relief from the symptoms that make hemorrhoids bothersome.
It is also not recommended that you use hemorrhoid suppositories for an extended period.
Suppositories are a good option compared to invasive surgery and can help reduce symptoms of hemorrhoids (3).
Why Use a Suppository? 
Suppositories are the form of administration for many people suffering from hemorrhoids who are searching for a way to obtain fast relief from frustrating symptoms and to specifically target the anorectal area in a way that creams and wipes cannot. 
Because this form of medication is inserted inside the rectum, the formula first targets this affected area.
Top Hemorrhoid Suppository Reviews
One of the most popular hemorrhoid suppository reviews can be found through Amazon.com.
1. HemRid Hemorrhoid Suppositories
HemRid is an extremely popular hemorrhoid brand. You can purchase these awesome suppositories at either amazon.com or hemrid.com.
The suppositories contains both cocoa butter and phenylephrine, which are a fantastic combo for pain relief.
You will not find a better suppository anywhere!
2. Preparation H Hemorrhoid Suppositories
Preparation H is a popular brand of hemorrhoid treatment medications.
Short Summary:
The popular website sells Preparation H Suppositories. The suppositories have received sixty-four reviews.
Preparation H suppositories have 65% of customers providing a 5-star review.
Most of the comments accompanying the five-star reviews indicate that the product does what it is intended to, works well, and is offered at a great price.
On the opposite end, 8% of customers gave the product a one-star review.
Comments indicated that it was not a good choice for those with Celiac disease, and one customer mentioned that their suppositories broke apart and crumbled upon opening.
Full Summary:
The Preparation H hemorrhoidal suppositories provide fast relief for bothersome hemorrhoid symptoms such as:
Anal swelling
Itching
Burning
Discomfort
Preparation H suppositories contain 85.9% cocoa butter and 0.25% phenylephrine HCl.
Cocoa butter works as a skin protectant to minimize discomfort to the soft tissues of the anal canal.
Once the suppository is inserted into the rectum, the cocoa butter melts and covers and lubricates the anorectal surface membranes.
Phenylephrine HCl is then released. This is a vasoconstrictor. It works to reduce inflammation and minimize engorged hemorrhoidal veins.
The hemorrhoid tissue shrinks, and normal blood flow is restored to the affected area. Preparation H suppositories help heal hemorrhoid tissues, alleviate symptoms, and ease painful bowel movements.
They can be used up to four times a day.
The cocoa butter in Preparation H suppositories contains flavonoids. These antioxidants help relax the veins and reduce pain.
Ingredients of these suppositories also include shark liver oil. Shark liver oil is commonly used to heal hemorrhoids.
The anti-inflammatory properties help soothe the area and speed healing. While there are no major side effects reported, there may be some mild pain and stinging in the anal area.
The ingredient of Phenylephrine HCl may interact with some medications including:
MAO inhibitors
Linezolid
Moclobemide
Procarbazine
Rasagiline
Selegiline
Isocarboxazid
Furazolidone
Phenelzine
Tranylcypromine
Blood pressure medications
Antidepressants
Amitriptyline
Venlafaxine
Cocoa butter may interact with the following medications:
Adenosine
Clozapine
Dipyridamole
Ergotamine
Lithium
Beta-adrenergic agonists
Antidiabetic drugs
Phenylpropanolamine
Theophylline
The medication is known to be safe to use during pregnancy, but you should check with your medical provider before use. Amazon reviews give the product a 4.2 out of five-star review.
The product ranks as #112 in Amazon Best Sellers for pain relief medications and treatments in hemorrhoid care.
Sixty-five consumers weighed in on the products. Of the sixty-five reviewers, sixty-four percent gave the product a five-star review and twenty percent gave it a four-star review.
Only eight percent gave the product a one-star review, three percent gave a two-star review, and five percent gave a three-star review.
Four and five-star reviews of Preparation H Suppositories said the product was:
A great deal on a highly recommended product.
Works wonderfully
Good price and ships fast
Very effective
Long lasting
Poor reviews of the Preparation H Suppositories were about side effects from the product and poor quality from expired products.
Overall, this is a great product for effective treatment of hemorrhoids with suppositories.
3. Boiron Avenoc Suppositories
Boiron Avenoc suppositories work to temporarily relieve minor symptoms of hemorrhoids such as:
Discomfort
Itching
Burning
As the leading provider of homeopathic medicines, Boiron uses homeopathic ingredients to deliver medication.
The suppositories combine the following ingredients:
Aesculus hippocastanum 7X HPYS
Hamamelis virginiana 2X HPUS
Paeonia officinalis 2X HPUS
Ratanhia 7X HPUS
Boiron Avenoc suppositories are ranked in Amazon Best Sellers as #46 for pain relieving medication and treatment in hemorrhoid care.
The product is listed as an Amazon Choice product, meaning it is trusted, affordable, and commonly used by Amazon shoppers.
The Boiron Avenoc suppositories have a 4.2 out of five-star review on Amazon from eighty-seven consumers.
Seventy-two percent of consumers marked the product as having a five-star review.
Common positive feedback of Boiron Avenoc Suppositoires included:
Soothing and long-lasting relief
Great for pregnancy hemorrhoids
Excellent product
Works great and reasonably priced
Poor reviews of Boiron Avenoc Suppositories were mostly about the packaging and lack of effectiveness of the product.
Overall the product is an effective suppository in treating the symptoms of hemorrhoids. Its homeopathic ingredients are also a common choice for treatment without the use of chemicals.
4. HemoTreat Suppositories
The HemoTreat suppositories were developed by a group of researchers looking to provide lasting relief for hemorrhoid problems.
HemoTreat works by providing relief from:
Pain
Burning
Itching
Inflammation
Bleeding
Active ingredients of HemoTreat Hemorrhoid Suppositories include:
Camphor
Calcium carbonate
Eucalyptus oil
Lanolin
Petroleum jelly
Adeps suillus
The suppositories are FDA listed to soothe inflammation for hemorrhoid relief. They are also an Amazon choice product. Thirty-three customers weighed in on the product, giving it a 4.3 out of five-star review.
Although it was listed as #489 for Best Seller in medications and treatments in health care, it was not specifically mentioned for hemorrhoid care.
The small amount of negative Hemotreat reviews report that the medication is not effective.
Five-star HemoTreat Suppository reviews report that the medication is:
Effective in treatment of pregnancy hemorrhoids
Works quickly and effectively
Provides great soothing relief
Works better than other brands
Overall, the product is reported to be effective for hemorrhoid treatment by suppository.
5. Anusol Plus Suppositories
Anusol plus suppositories contain more active ingredients than Anusol suppositories and are made for extra pain relief.
The medicine is used to relieve internal hemorrhoids and anal itching.
They work by relieving swelling, itching, and irritation using the following ingredients:
Hydrocortisone acetate 10 mg
Zinc oxide 296 mg
Bismuth subgallate 59 mg
Balsam Peru 49 mg
Benzyl benzoate 33 mg
Bismuth oxide 24 mg
Side effects for this medication are rare and may affect up to 1 in 1,000 people. The Anusol Suppository Side Effects include:
Hypersensitivity reactions
Burning
Redness
Irritation
Itching
Pain
Blurred vision
Anusol Plus suppositories are ranked #76 in pain relieving medication and treatment for hemorrhoid care as an Amazon Best Seller.
The Amazon customer reviews rated the product as a 4.4 out of 5-star review from twenty consumers.
Of reviewers, eight-five percent gave the product a five-star review, while five percent gave it either a four, two, or one-star review.
Poor reviews only mentioned that the packaging was damaged. Positive reviews reported that the product was effective and worked well for rapid relief of hemorrhoid symptoms.
Overall, the Anusol Plus is a good product for treatment of hemorrhoids. As reported with the Anusol suppositories, the only complaints were about the packaging.
The extra strength version of the regular Anusol suppositories works better.
6. Anusol Suppositories
Anusol suppositories claim to deliver medication right where it's needed. They reduce hemorrhoids and soothe the symptoms of:
Rectal pain
Itching
Bloody diarrhea
Inflammation
Discomfort
Each Anusol suppository comes in 25 mg. The active ingredient is hydrocortisone acetate which is kept in a hydrogenated vegetable oil base.
The corticosteroid Anusol suppository can have the following adverse reactions:
Burning
Itching
Irritation
Dryness
Folliculitis
Hypopigmentation
Allergic contact dermatitis
Secondary infection
As always, it is important to consult a physician before using any suppository. The usual dosage for the Anusol suppository is to insert one suppository in the morning and one at night for two weeks.
According to Amazon reviews, Anusol suppositories have a 4.1 out of 5-star review from 209 customers who provided feedback.
Sixty-eight percent of customers gave the product a five-star review, thirteen percent gave it four stars, eight percent gave it three stars, two percent gave it two stars and nine percent gave it one star.
Amazon ranks the Anusol suppositories as number thirty-six in the health and household category for pain relieving medication and treatments for hemorrhoid care.
Poor reviews of Anusol Suppositories were about the quality of the product upon arrival. Some customers reported that the product was dried out, hard, or melted when delivered.
Other poor Anusol Suppository reviews reported that the product caused burning and pain, but these are adverse side effects that should be reported to your medical provider.
Positive reviews reported that the product was effective in treating hemorrhoids, works well, ships fast, and provides lasting relief.
The common complaint amongst positive and negative reviews was that the packaging needs work.
Overall, Anusol suppositories are reported to be effective in treating hemorrhoids.
Their big downfall is that the packaging can be difficult to open.
If you can get past this small issue, you will be pleased with the level of effectiveness of this popular hemorrhoid suppository.
7. Equate Suppositories
Equate hemorrhoid suppositories are used for fast, soothing relief from hemorrhoid symptoms.
As a vasoconstrictor, it has the following uses:
Relieves local itching and discomfort from hemorrhoids
Temporarily relieves burning
Shrinks hemorrhoidal tissue
Provides a temporary coating to relieve anorectal discomfort
Protects inflamed, irritated anorectal surfaces to ease the pain of bowel movements
The active ingredients of Equate hemorrhoidal suppositories are 2.135g of Cocoa Butter and 0.0065g Phenylephrine Hydrochloride.
Inactive ingredients include:
Corn starch
Methylparaben
Propylparaben
Shark liver oil
The Equate OTC suppositories are the Walmart generic brand of hemorrhoid suppositories.
Amazon reviews from fifty-two consumers give the product 3.6 out of 5-stars. It is ranked as #51 among Amazon Best Sellers for pain relieving treatment or medication in hemorrhoid care.
Of the fifty-two consumers who provided feedback on the product, fifty-two percent gave it a five-star review, while twenty-three percent gave it a one-star.
Poor reviews of Equate Suppositories report that the product:
Is poorly made
Does not provide relief
Arrived dried out
Poor quality for the price
Crumbly consistency
Positive reviews report that the product works well when kept in the refrigerator to avoid melting or crumbling.
They also mentioned that they price and quality are a good match.
Consumers say the product provides fast relief and does exactly what it is supposed to do.
Overall, the product has an okay rating, but it is not the best available on the market.
When it comes to consumer reviews, the product does not rank as high as you would expect when looking to purchase a suppository for hemorrhoid relief. If you are looking for a generic product that costs less, then this is the product for you.
But if you need a high quality hemorrhoidal suppository, you should look elsewhere.
8. Mayinglong Musk Suppositories
Mayinglong Musk products combine traditional Chinese medicines to treat symptoms of hemorrhoids.
They are reported to be effective in soothing, relieving, and healing hemorrhoids. They work through natural treatment.
The Mayinglong Musk suppository claims to:
Shrink hemorrhoid tissue
Remove decayed tissues
Clear toxic material
Relieve hemorrhoid pain
Stimulate new tissue growth
Reduce inflammation and irritation
The composition of Mayinglong suppositories includes:
Pearl
Synthetic Bezoar
Synthetic Musk
Calamine
Amber
Vaseline
Lamoline
The product is different from other products in that it is a:
True 5:1 concentration
Double strength than other brands
Minimal or no fillers
No pharmaceuticals, dyes, or sugar
Comprehensive lab testing
cGMP certified facility for production
Used in the USA for 23 years
The product has been safely used for years without any reported side effects. Amazon reviews for the product give it a 3.9 out of 5-star review.
The product was rated by thirty-two consumers. Seventy-five percent of consumers gave the product a five-star review, six percent gave it a four-star review, and nineteen percent gave it a one-star review.
Negative Mayinglong Musk reviews said that there was an issue with the packaging and the product quality.
Most positive Mayinglong Musk reviews say that the medication works fast for pain relief, it is effective, and it is a phenomenal product for hemorrhoid relief.
Overall, this product is respected as effective care for hemorrhoids. The product uses ancient traditional Chinese medicines to treat the bothersome symptoms of hemorrhoids.
8. Calmol Suppositories
Calmol has some of the best reviews for hemorrhoid suppositories.
The product is steroid free, has no interactions with internal medications and is not absorbed into the bloodstream.
The unique bulb shape of this suppository is made for ease of insertion and longer retention.
Calmol Suppositories are intended for:
Relief of itching and discomfort of painful hemorrhoids
Relief of inflamed tissues
Treatment of anorectal disorders
Gentle and soothing relief with natural active ingredients
The Calmol Suppository Active ingredients include:
Cocoa butter 76%
Zinc oxide 10%
The Inactive ingredients include:
Bismuth subgallate
Glyceryl stearate
Hydrogenated vegetable oil
Methylparaben propylparaben
While the product does not rank amongst the Amazon Best Sellers for hemorrhoid care, it is reported by patients to be effective in treatment of hemorrhoids. It is also an Amazon choice product.
Fifty-six customers review gave the product a 4.5 out of 5-star review. Eighty-six percent of consumers providing feedback gave the product a five-star review, seven percent gave it four stars, four percent gave it three stars, and three percent gave it one star.
Poor Calmol Suppository reviews reported that the product crumbled among opening and that it caused bleeding.
It is important to note that bleeding is a side effect that should be brought to a physician's attention.
Positive reviews reported that the product is the best over-the-counter suppository, helpful for rectal conditions, a great product, and effective for treatment.
Overall this product is one of the better products on the market for hemorrhoid treatment with suppositories.
Only two customers gave Calmol 4 a one-star review.
Comments were like the reviews for Preparation H, indicating that the product crumbled into pieces when opened.
Another customer indicated that the product caused severe hemorrhoid bleeding.
As mentioned earlier, it is always wise to check with your medical provider before you begin treatment using any hemorrhoid suppository or any of these products.
10. Neo Healar Suppositories
Neo Healar suppositories are a clinically proven remedy for hemorrhoids that use herbal contents.
The product contains four medicinal plants and is 100% natural. Neo Healar works by reducing pain, inflammation, and size of hemorrhoids after a few days of use.
The combination of medicines soothe, heal and repair hemorrhoidal tissues.
The active ingredients are:
Lupinus Albus which is an essential oil extract from Lupin. It is more potent than vitamins E and C. It works to support skin repair enzymes and aid healing and recovery.
Vateria Indica is a bitter resin from the piney tree. It has been used in India for years to heal hemorrhoids. It exerts anti-inflammatory action and helps heal.
Mentha Piperita is an herb with downy leaves that delivers a pungent oil used for pain relief and to reduce itching.
Aloe Vera is known for its healing properties. It works effectively to decrease inflammation and promote healing. It also stimulates collagen synthesis and skin regeneration.
Although Neo Healar is sold on Amazon, it does not have many Amazon reviews. Lab tests, do give quite a bit of information on its effectiveness.
Another great product on Amazon is HemRid. Use HemRid with the best hemorrhoid suppository to get amazing relief from hemorrhoids.
The product has demonstrated a 93.7% success rate in treating hemorrhoids.
The break down for treating symptoms is by percentage of rffectiveness in relieving the following hemorrhoidal symptoms:
Bleeding-90.4%
Pain-93.4%
Irritation-94.2%
Discharge-94.6%
As well as percent of hemorrhoid size reduction:
1st seen-62%
1st week-77.8%
2nd week-85.9%
3rd week 91.1%
It is reported that to achieve effective results, Neo Healar suppositories should be used three times a day for three weeks.
Overall, this product would not be a first choice for treating the symptoms of hemorrhoids.
It does not have a lot of information from direct consumers on its effectiveness.
And, it seems to require more frequent application and a longer time period for effective results.
11. Witch Hazel Suppositories
Witch hazel suppositories use witch hazel to treat the symptoms of hemorrhoids. They are a more natural way to treat discomfort and pain.
Their natural and safe ingredients melt when they encounter the warmth of your body.
WiseWays Herbal witch hazel suppositories are the most common available on the market.
WiseWays Herbal witch hazel suppositories have the following benefits:
Reduces anal itching
Ease anal aches and pains
Effectively reduces bleeding
Reduces swelling of the anus
WiseWays Herbal witch hazel suppositories contain the following ingredients:
Witch hazel
Cocoa butter
Red clover
Calendula
Chamomile
Olive oil extracts of organic arnica
Plantain
Burdock
Stone
Marshmallow and wild yam root
Essential oils of cypress
Myrrh and geranium
Slippery elm
Flower and gem essences
Witch hazel does have some side effects. Excessive use of the ingredient can cause constipation, vomiting, and upset stomach.
Some patients are allergic to the ingredients of chamomile and calendula. Extended use of red clover can increase your risk of cancer of the uterus.
Amazon consumers gave the product a 3.7 out of 5-star review. Of those providing feedback, forty-six percent gave the product a five-star review, while a collective thirty-three percent gave it a poor or mediocre review.
Poor WiseWays Herbal witch hazel suppositories reviews reported that the product was melted upon arrival, it was not effective in treating hemorrhoids, and it was a waste of money.
Five-star reviews marked the product as effective and good for hemorrhoid treatment, especially for women who are pregnant.
The positive reviews did also mention that the product should be kept in the freezer to avoid melting before use.
Overall, there are many more effective products on the market today. Not only does this product seem to have an issue with melting, it has quite a few adverse side effects that haven't been seen with other products.
The risk of dealing with these side effects are enough to make consumers choose another product when searching for suppositories that effectively treat hemorrhoids.
Is a Prescription Hemorrhoid Suppository Better?
While there are prescription hemorrhoid suppositories, there is little to no evidence indicating they work much better for hemorrhoids.
Some products contain vasoconstrictors or steroids that may do a little better.
If you have an extreme case of hemorrhoids, you may want to consult your hemorrhoid doctor and see if a prescription suppository would be okay for you.
Hemorrhoid Cream vs Hemorrhoid Suppository
Many people wonder wether a hemorrhoid cream or suppository is better. Neither one is necessarily better overall, but will help more depending on the circumstance you are in.
If you have internal hemorrhoids, a suppository will be better for you. There are some hemorrhoid creams that are great and do have applicators.
If you have external hemorrhoids, a hemorrhoid cream will work better than a hemorrhoid suppository. Suppositories do work for external hemorrhoids but hemorrhoid cream is likely better.
You can use both at the same time for best results.
Are Hemorrhoid Suppositories Safe to Use When Pregnant?
If you are pregnant with hemorrhoids you may be considering using a hemorrhoid suppository.
While hemorrhoid suppositories are considered safe, you should always consult your doctor before taking any medication when pregnant.
Our hemorrhoid pregnancy guide will help out if you are unsure what to do with your hemorrhoid when pregnant.
Where Should I Buy a Hemorrhoid Suppository?
Most suppositories can be purchased at any of your local pharmacies, drug stores, or grocery stores. You can also find some at your local vitamin or natural foods stores.
All the products mentioned above can also be purchased online. Talk to your doctor about whether they carry any of these products in the office.
Sometimes your physician may be able to direct you towards the product that may work best for your particular condition.
What Else Can I Take Besides a Suppository to Prevent Hemorrhoids? 
While suppositories are extraordinarily helpful for people with aching, throbbing, and itching hemorrhoids, there are more ways to compliment this method of treatment. 
Wipes and creams can be safely applied to the anorectal area to ensure that the hemorrhoids do not become further inflamed. 
The addition of fiber and consciously watching weight, water consumption, and exercising regularly are also proven to help reduce hemorrhoid flare-ups.
How Long Does it Take for a Hemorrhoid Suppository to Melt?
Suppositories will melt fairly quickly once they are inserted, reacting to your warm body temperature, according to Preparation H.  Although they do melt quickly, you should stay in the instructed position for at least fifteen to twenty minutes to ensure the suppository remains in the rectal area. 
You should begin feeling the relieving effects within the hour.
How Far Do You Push a Hemorrhoid Suppository?
If you are feeling overwhelmed by the option of suppositories, you can take solace in the fact that manufacturers provide detailed instructions on their insertion. 
Suppositories are generally inserted about an inch through the sphincter of the rectum.  Almost always, applicators provided with the suppository for easier insertion.
Are Hemorrhoid Suppositories Safe? 
Yes, hemorrhoid suppositories, just like any other marketed drug, are safe to use.  Although it can seem strange to insert medication through the rectum, for some people, suppositories offer faster relief than other forms of hemorrhoid treatments. 
Hemorrhoid suppositories must meet guidelines and pass regulations enforced by the FDA for safe, general use.
Nevertheless, talk to your doctor or pharmacist before using a suppository to ensure no underlying health condition can lead to complications. A perfectly safe procedure can be dangerous if there's already a reason not to undergo it. 
How Long do Hemorrhoid Suppositories Last?
Each brand of suppositories can differ in the amount of time they last.  For a popular brand like Preparation H, you can use up to four suppositories throughout the day, preferably inserting them after a bowel movement. 
Using suppositories four times daily is a guideline put in place by most hemorrhoid suppository brands.
Conclusion: How Do Suppositories Help Hemorrhoids?
Suppositories are packed full of ingredients designed to get to work targeting symptoms of hemorrhoids, and they are just like any other medication, only administered through the rectum. 
Because you insert a suppository through the rectum, the medicine dissolves and is absorbed in this area first and foremost, arguably offering a faster method of relief when it comes to hemorrhoid treatments. Hope you enjoyed this post!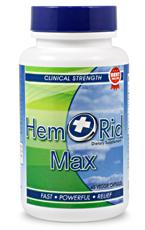 HemRid Max - Hemorrhoid Supplement
External Hemorrhoid Relief
Internal Hemorrhoid Relief
Price: $14.95 - Overall Value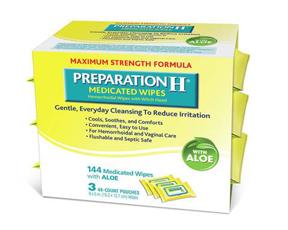 Preparation H - Hemorrhoid Wipe
External Hemorrhoid Relief
Internal Hemorrhoid Relief
$8.39 to $18.39 - Overall Value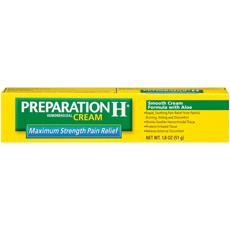 Preparation H - Hemorrhoid Cream
External Hemorrhoid Relief
Internal Hemorrhoid Relief
$7.39 to $18.45 - Overall Value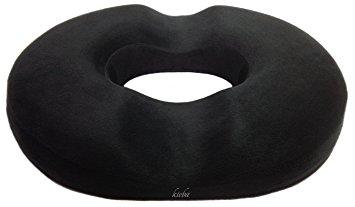 Kieba - Hemorrhoid Pillow
External Hemorrhoid Relief
Internal Hemorrhoid Relief