Manuka Honey Rosacea Reviews - Does it Work and is it Safe?
Posted on 21 August 2018 by Maryanne Johnson
Share this post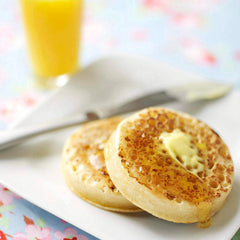 Manuka Honey Rosacea Reviews, Cost, Comparisons and more. Does Manuka honey really work or is this a scam you need to avoid. We'll discuss the truth in detail so you can learn everything you need to know about Manuka Honey.
Manuka honey has made its rounds on the mainstream news circuit recently as an "antibiotic powerhouse."  This honey is produced from the nectar of the manuka tree, a tree native to New Zealand and southeastern Australia, with European honeybees doing all of the work.
Manuka honey has a strong, earthy flavor that is rich and complex, distinctly setting it apart from other honey products.  Of course, this honey can be used in food as well as for skin care, just like any other honey product.
Interestingly enough, when manuka honey is exported from New Zealand, it must pass regulations and tests established by the Manuka Honey Science Definition, as specified by the Ministry for Primary Industries (MPI). 
This is a recently established test to determine the authenticity of manuka honey, examining its chemicals from the nectar and specific DNA markers from the pollen. 
The issue exporting and obtaining manuka honey internationally from foreign countries is that many products claim to be pure and genuine manuka honey, but in reality, the honey is a blend. 
This can make it difficult for treating rosacea when a product is not what it claims to be, as the full array of powerful antioxidants are present to treat rosacea redness. 
Manuka honey has been reported to be a beneficial natural ingredient to treat redness, blotchiness, and uneven skin tone caused by rosacea.
Does Manuka Honey Really Work for Rosacea? 
Honey and skincare have an ages-long relationship, with numerous studies and scientific evaluations to support honey's ability to heal and repair the skin. 
Honey was first believed to be used as a wound healing treatment around 2000 B.C. and reported as frequently used by both Greeks and Egyptians to head wounds.
Recent research has recognized manuka honey as having wound-healing properties that can treat skin conditions, infections, irritations, and common rashes, and this includes rosacea.  It has antimicrobial and anti-inflammatory properties that can calm the skin, both of which excel at treating rosacea. 
Recently, a 2016 scientific review determined that manuka honey and its successfulness in treating skin disorders has made this method of treatment a part of recommended clinical management in dermatology as a remedy for many skin conditions.
This honey's popularity in skincare and foods has turned the focus and attention of the scientific and dermatological community towards studying it.  Numerous clinical trials have been conducted to gather data and evidence, all of which support manuka honey's favorability in treating rosacea. 
While there is still much to examine for manuka honey, the early data collected shows promising evidence.  Manuka honey appears thus far to be worth the hype and not another whispered tall-tale of mythological healing.
Manuka Honey Rosacea Reviews
There are many brands on Amazon that sell raw manuka honey, one of which is Wedderspoon Raw Manuka Honey, rated as Amazon's Choice for manuka honey.  It is priced at around $35 and has amassed several reviews—about 1,922 in total—giving this particular brand and product a 4.5 out of 5 stars overall rating. 
Honey is used for so many purposes, as a new way to taste food, as a beauty care product, and as you know, a way to reduce redness and inflammation caused by rosacea, and because of this, there are as many reviews as there are ways to use manuka honey.
Numerous five-star reviews indicate manuka honey's ability to fade scars, quickly and thoroughly, and eight total reviews are explicitly referring to manuka honey's ability to control rosacea and reduce redness from flare-ups. 
This is merely one example of an individual brand's manuka honey.  There are plenty of other reviews on other manuka honey products available on Amazon that comment on manuka honey's effects in dramatically reducing and controlling rosacea. 
For rosacea treatment, users either combined the manuka honey with other skin-repairing ingredients as a part of a homemade facemask, or they simply applied the honey directly to the areas where rosacea was most prominent. 
How to Make a Do-It-Yourself Manuka Honey Face Mask
If you are considering manuka honey to help with your rosacea, a facemask can be one of the most effective ways to use this product. 
If desired, you can even use manuka honey by itself as a mask, and because of its stickiness and ability to bind itself to the skin, no other ingredients are necessarily required.  One tablespoon of manuka honey should do the trick. Just leave the honey to rest on your skin for fifteen to twenty minutes.
Manuka honey mixed with a teaspoon or so of rose water will provide you with a compelling mixture that targets inflammation caused by rosacea.  Rose water and manuka honey have similar properties concerning wound healing and aiding in restoring the skin if specific disorders are present, like rosacea. 
Both rosewater and manuka honey have had an array of research conducted to support their effectiveness in treating the skin.  Let this facemask linger on your skin for twenty minutes, and use it twice per week. 
Citrus juices can be mixed with manuka honey for their astringent properties.  Vitamin C is an agent that helps reduce the sizes of pores, and in turn, this can significantly minimize the effects of rosacea.
Manuka honey can be combined with any traditional skin-healing ingredient.  Try using this special honey with coconut oil, another naturally occurring oil that has long been studied because of its benefits in healing and treating inflammation, wounds, burns, scrapes, and dryness. 
Is Manuka Honey a Scam? 
No, there is enough scientific evidence available to support manuka honey and its treatment of various skin disorders, including that of rosacea.  There has been a revitalization in the scientific study of honey recently with manuka honey at its forefront. 
Clinical trials are underway at this very moment to search and fill the gap of knowledge about what we should know about honey and how it can be more than alternative medicine.
Manuka honey, in particular, has outstanding properties that fight bacteria, fortify our bodies' immune defenses, and drastically reduce swelling and inflammation of the skin cells, and all of these create a powerful yet natural ingredient that returns skin to normalcy. 
Some people are hesitant when it comes to homeopathic therapies that have this much hype surrounding the effects, but when looking at the available research that has been conducted, manuka honey proves itself in controlled experiments to be a  powerful way to treat rosacea and other common skin conditions.
Is Manuka Honey Safe?
Manuka honey is considered and deemed a safe product.  When exported out of New Zealand where the majority of manuka honey is processed, bottled, and sold, the manuka honey must undergo rigorous testing and evaluation. 
This testing is to ensure that the manuka honey meets the high standards of the New Zealand government.  When purchasing manuka honey for any purpose, you should make sure the distributor has gone through this testing, the Manuka Honey Science Definition. 
As you already are aware, honey is a natural ingredient created by bees, and manuka honey is no exception.  European bees process the pollen of the manuka tree that grows in New Zealand and Australia to create this specific and unique type of honey. 
If you find you have sensitive seasonal allergies, honey in general, regardless of whether it is manuka honey or North American honey, could mildly aggravate allergies.
Despite the rigorous examination and testing of the majority of manuka honey products sold internationally, an allergic reaction could still occur if the user is allergic to the manuka tree. 
Where Can I Buy Manuka Honey?
On Amazon, several carriers sell manuka honey, and as you now know, look for the products that have been certified for their authenticity. Only purchase manuka honey through trusted retailers who do not mix other types of honey as carrier ingredients.
Google Shopping sells hundreds of manuka honey products, as does supplement and online herb stores like iHerb, Vitacost, and Puritan's Pride.  Other online sites like ThriveMarket, eBay, TheWiseMart, and Pharmaca all sell manuka honey.
Depending on the brand, manuka honey ranges from $15 to $25 on average.  Certain Amazon products offer manuka honey on Prime, which is free, two-day shipping for Prime members.