What Causes Stretch Marks?
Posted on 22 January 2016 by Maryanne Johnson
Share this post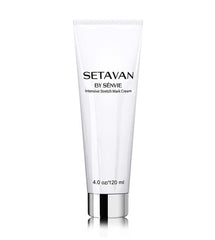 For many of those who suffer from stretch marks – scientifically called striae – the scars are the main reason for not donning a bikini or shorts in the summer, which can prevent a lot of fun in the sun and seriously inhibit your quality of life if you have them.
Unfortunately, stretch marks impact about 50 percent of all women and a lesser percentage of men, meaning there are a lot of people who are missing out on life because they feel self-conscious about their scars.
Stretch marks are a form of scarring on the skin caused when the middle layer of skin (the dermis, found between the surface epidermis and the deeper subcutaneous layer) stretches so far that it breaks, such as with pregnancy, quick weight gain or loss, strength training or growth spurts.
A common pregnancy complication
While not all women who become pregnant will develop stretch marks, those who do experience pregnancy stretch marks are often devastated by the development of the red marks that occur, mostly across the belly and breasts but also possible on the hips, thighs and buttocks as skin is forced to stretch to accommodate the weight gain associated with child bearing.
The marks are often red or pink at first and can be raised, and while they will usually fade over time, they are not likely to disappear completely without treatment.
Stretch marks can also be itchy, in part because of the inflammation triggered by the damage, but also  because the skin surrounding them is parched and dry. Hydration not only helps reduce itching, it can also help prevent additional damage.
And while many women resort to lasers, chemical peels or other expensive treatments, natural remedies that have been used for centuries can often help transform the look of skin, diminishing the appearance of stretch marks and restoring skin's health.
Natural treatments for stretch marks
There are numerous at-home remedies that have been proven both in anecdotal evidence and some scientific studies to help reduce the appearance of stretch marks.
Natural remedies work by helping to boost levels of collagen and elastin, the two main proteins of skin, and key to keeping skin looking youthful and elastic. Collagen help keeps skin firm and supple, while elastin allows skin to bounce back after it stretches.
Model Molly Sims – mom to son Brooks and daughter Scarlett - swears by a homemade mixture of coconut oil, cocoa butter, shea butter and vitamin E.
The mixture – prepared by melting equal parts of the first three ingredients, then adding liquid vitamin E while the solids are still liquefied – offers rich moisture that helps keep skin pliable while helping to boost the production of new, healthy skin cells beneath the skin's surface.
Nature's Best Stretch Mark Exterminators
If you look to the earth for healing, you'll find plenty of options to reduce the look of stretch marks. Some to consider:
Rose hip oil: Packed with both Omega 6 and Omega 3 fatty acids, along with linoleic fatty acid and the antioxidants vitamin A and C, this natural oil is one of the best natural treatments for stretch marks. It helps heal skin disorders by improving the look and feel of skin, and absorbs quickly, offering deep moisture to the dermis layer beneath the skin's surface, making it more pliable.  
Aloe vera: The gel from the succulent aloe vera plant has been used to treat burns for centuries. The gel soothes, cools and erases the redness of burns, suggesting that it has equally powerful benefits when used to treat stretch marks. Aloe is a natural moisturizer that restores hydration to parched skin, but also is packed with a multitude of nutrients including antioxidants that protest skin from damage while helping to heal existing woes.
Vitamin E: This power-packed antioxidant is regularly used to help treat scar tissue including skin impacted by stretch marks because it helps fight two key elements that damage skin – free radicals and oxidation, both of which damage existing collagen and elastin and reduce the elasticity of skin.
Cocoa butter: This rich butter is packed with fatty acids, and because it is the ingredient that gives chocolate it's smooth, melty consistency, it smells deliciously like the sweet treat, making it a lovely option to help improve the appearance of stretch marks. Cocoa butter is effective because it contains the same powerful antioxidants found in chocolate, which work from the outside in to help improve the look of skin.
Olive oil: Because olives have so many health-boosting compounds, including phytonutrients that can help fight inflammation that shows itself as the redness in stretch marks, olive oil is an excellent natural treatment for the unwelcome scars. The oil is also rich in antioxidants, so it protects skin while helping it heal. The nutrients in olive oil also help boost blood circulation, which will encourage healing.
Shea butter: Shea butter is considered one of the most effective moisturizers from nature because the nut butter melts as skin temperature, sinking beneath the skin's surface and targeting the damaged dermis below.
The Natural Power of Setavan
Setavan is a natural stretch mark solution that features a combination of some of the most effective natural treatments for stretch marks, including rose hip seed oil, olive oil, shea butter, mango butter, cocoa butter and vitamin E to moisturize skin so it is more supple as well as aloe vera, which helps reduce the look of redness by directly targeting inflammation. 
Setavan also contains grapefruit seed extract, which contains natural fruit enzymes that encourage the turnover of skin cells, allowing new, beautiful skin to be revealed. It also helps boost collagen production, so new damaged skin repairs itself, erasing the look of scars.
Grapefruit seed extract includes natural vitamin C that has been shown to also help rebuild the skin beneath the stretch marks, so as the top layer is sloughed away gently, new, beautiful skin is revealed.
Together, the formula is a fast, effective stretch mark treatment that will help restore the look and feel of skin, giving you back your self-confidence, even in a bikini. Users usually see real results within two to six weeks.