Best Facial Moisturizers for Dry Skin - Reviews & Guide (2018 Update)
Posted on 06 April 2018 by Maryanne Johnson
Share this post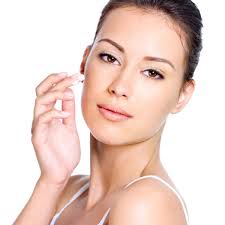 Every skin type is different, which is why choosing the right facial moisturizer can be a difficult task.  Oily, dry, flaky, cracked, or skin that just doesn't glow—these are the many symptoms that a good facial moisturizer can treat. 
The world of facial moisturizers is a vast and expansive one—luckily, we've tracked down the top products that can help any skin type. 
But first thing's first, how do you go about buying the right facial moisturizer?  We've listed a few pointers to keep in mind before you commit to a product. 
The most important thing to remember is to read the labels. 
The list of ingredients is your guide into the world of facial moisturizers, and knowing the purpose behind commonly used ingredients can help narrow the field. 
How to Buy the Right Facial Moisturizer 
There are many different brands of moisturizer, but you shouldn't feel overwhelmed.
Here are some tips to keep in mind before you buy a facial moisturizer:
Read the ingredients
Understand your skin type: sensitive, oily, dry, or normal skin
Remember the differences between ointments, lotions, and creams
Choose a product that has natural and organic ingredients
Avoid lotions or creams with harsh chemicals
Reading and understanding what ingredients are included in the product will help you select the right moisturizer. 
Moisturizers utilize many of the same ingredients in order to hydrate and protect the skin, and although some are hard to read, let alone pronounce, you'll soon become familiar with their functions in a moisturizer. 
These key ingredients we will address later in further detail.  The more you know about what each main ingredient does for your skin, the more successful you will be in buying that perfect moisturizer for your skin.
Many popular beauty blogs will often say to avoid certain ingredients because they are bad for your skin, but remember that when in doubt, look to the proven scientific research done on these ingredients. 
Yes, some ingredients have long, complex names that we have a hard time pronouncing, but that doesn't mean they are bad for us. 
Moisturizers can be categorized into three different types:
creams
lotions
ointments
Knowing the difference between these three products can help you choose the right moisturizer for your skin—and the most effective. 
Ointments are thicker, which is great if you have dry skin.  Lather on an ointment at night for your dry or flaky skin to lock in the moisture for several hours. 
For normal skin, defined as skin that is neither excessively oily or overly dry, creams are typically the most effective method for moisturizing.
And for those with oily skin, lotions are the ideal choice due to their higher water content making them the lightest moisturizer. 
The Key Ingredients for Facial Moisturizers
We mentioned earlier that knowing what ingredients that go into moisturizers can shed light on how that product will affect your skin. 
There are many common ingredients that are used in quite often in facial moisturizers, and all of these ingredients serve important functions in keeping your skin hydrated, smoother, and healthier overall.
These are the key ingredients in facial moisturizers:
Occlusives 
Retinoids (Retinol)
Alpha Hydroxy Acids
Humectants
Emollients
Water
Key Ingredients Defined
Occlusives: Oily substances such as petroleum are referred to as occlusives.  This ingredient is designed to prevent water from evaporating, securing in the hydration in the skin's cells. 
Petroleum is one of the most widely utilized forms of occlusive, and appears on many products' ingredients lists.
Retinoids (Retinol): A chemically engineered form of vitamin A, retinol has long been studied and researched due to its anti-aging properties.  Retinoids cause the lifecycle of the skin cells to speed up, making the regeneration process occur more often and more quickly, giving way to smoother and healthier skin.
Alpha Hydroxy Acids: A common ingredient in face moisturizers, these acids can be compared to exfoliates, removing the layer of dying skin cells to make way for new, smoother skin.
Humectants: Humectants draw in moisture from the air and skin's deeper layers in order to provide additional hydration.  Humectants also block the water from escaping from the skin, locking in the moisture so that the skin stays hydrated.
Emollients: The purpose of emollients in moisturizers is to make the skin smoother.  Emollients act as fillers between skin cells while providing nourishment to the skin, easing any roughness or dryness.
Water: Water is often one of the first ingredients listed on a product label.  Creams and lotions use water as one of the main ingredients so the skin will immediately soak it in, although some of the water will evaporate. 
Water combined to an oily substance creates a bind that prevents the water from evaporating, which is how your skin becomes hydrated. 
The Top 10 Facial Moisturizers for Dry Skin
These are 10 of the top facial moisturizers for dry skin. 
1. Senvie Organic Body and Face Lotion
Senvie's Organic Body and Face Lotion is created from over 80% certified organic ingredients.
Its formula is simple, consisting of water, shea butter, sunflower oil, beeswax, and glycerin as its main components.
Many of these ingredients have anti-inflammatory properties and can help promote an even skin tone and reduce redness, while glycerin, of course, gives your skin an extra shine after application.
Senvie's Organic Body Lotion Awesome Ingredients:
Organic Shea Butter
Organic Beeswax
Organic Sunflower Oil
Senvie can help your skin feel refreshed and moisturized.  Senvie Organic Body and Face Lotion can be applied liberally and is safe and encouraged for daily use. 
Why Is Senvie a Great Facial Moisturizer for Dry Skin?
Top Quality Organic Ingredients
Made in the USA
90 Day Guarantee
Get beautiful, soft skin
Amazing smell
Try our Organic Body and Face Lotion for just $9.95 when you click here. All orders come with a full 90 day money back guarantee.
2. Olay Regenerist Luminous Light Hydrating Moisturizer
Olay's Luminous Light moisturizer states that it can hydrate skin in a minimum of two weeks.  This moisturizer also reduces the appearance of dark spots, which allows the skin to have a healthy, even tone.
This product utilizes some key ingredients that are common in face creams and moisturizers. While water is one of the first ingredients listed, glycerin follows next. 
Glycerin is a humectant that can either be derived naturally from plant oils or chemically engineered. Studies have concluded that glycerin is effective in the treatment of dry skin. 
Among other ingredients listed, Cyclopentasiloxane is one of the first five. Cyclopentasiloxane acts as a lubricant and gives your skin that silky smooth feeling after application.

Olay is transparent about the ingredients they use, but if you have sensitive skin, it's important to read the full list.  Some lotions and creams with fragrances contain ingredients to achieve aromas that could irritate the skin.
3. L'Oréal Paris Age Perfect Hydra Nutrition Face Moisturizer Cream Day/Night
L'Oréal's top rated facial moisturizer helps your skin achieve a healthier glow. Its formula employs various ingredients to give your skin a firmer, smoother feel. 
In line with many other facial moisturizers, L'Oréal's Hydra Nutrition Cream uses water, glycerin, paraffinum liquidum  (mineral oil), isocetyl sterate, and hydrogenated polyisobutene as the five initial ingredients.
As we already mentioned, water and glycerin are quite popular in face creams and help with the hydration and reduction of dryness of the skin.  Mineral oil is used because it is extremely oily and is able to bond with the water, securing in the moisture. 
Hydrogenated polyisobutene is a synthetically produced mineral oil that works with the other ingredients in order to prevent water from escaping from the skin's cells.  Finally, Isocetyl sterate is used to lubricate the skin.
All of these ingredients in combination prove to have successful results, as Age Perfect Hydra Nutrition is one of the most widely used facial moisturizers. 
To use L'Oréal's Hydra Nutrition Face Moisturizer Cream, apply it evenly twice per day (mornings and evenings), onto cleansed skin.
4. CeraVe Healing Ointment
Ointments are thicker than creams and lotions and do not have their high water content.
Instead, ointments turn to the use of petrolatum or other oil-based ingredients to prevent dryness and thickly lubricate. 
CeraVe has one of the best ointments on the market for a gentle moisturizer, so low-risk that it can even be applied on babies.
Petrolatum, mineral oils, paraffin, and ozkerite, all act as heavy-duty lubricants that make up this ointment. 
There is little water used in CeraVe's healing ointment, but its small role helps bond together all of the other oil-based ingredients, making this product extremely effective at lubrication. 
To use, apply directly to dry areas of your skin and allow for it to absorb.
5. Aquaphor Advanced Therapy Healing Ointment
Aquaphor is known for its products being recommended by dermatologists and consumers alike, especially for those suffering from extraordinarily dry skin.
This ointment uses ingredients designed to heavily lubricate and heal your skin.  Petrolatum and mineral oil are the prime ingredients, while ceresin helps bond together the formula. 
The extra shine that comes form Aquaphor's Healing Ointment is produced by glycerin, and lanolin alcohol, another key ingredient, prevents moisture loss, giving your skin that much sought after supple feeling.
Aquaphor's basic formula can have a tremendous effectiveness on your skin and is completely safe for daily use. 
Simply apply the ointment on dry areas, even on lips, cuts, or scrapes, and let the ingredients do the rest of the work.
6. Garnier SkinActive Clearly Brighter Brightening & Smoothing Daily Moisturizer
One of the best parts of Garnier's SkinActive Moisturizer is the inclusion of SPF, protecting your skin against ultraviolet radition.
Like other moisturizers, Garnier's moisturizer relies on water as the primary ingredient, followed by glycerin for shine, silica for skin firmness, and dimethoicone for reducing water loss.
Garnier's SkinActive moisturizer can help lighten skin by reducing the appearance of dark spots while simultaneously moisturizing and protecting against UV exposure. 
To use, apply before stepping outside and repeat every 2 hours.
7. Radha Beauty Retinol Facial Moisturizer
Radha's anti-aging facial moisturizer helps reduce visible wrinkles, evens and brightens your skin tone, all while hydrating.
Radha's formula relies on natural ingredients like aloe vera, sunflower oil, palm oil, and a heavy dose of vitamin A. 
Many of these ingredients work in tandem to reduce redness, inflammation, and irritation, while vitamin A is widely used for anti-aging purposes, as we mentioned earlier.
Before using Radha Beauty Retinol Facial Moisturizer, cleanse, and then spread a small amount to your face and neck.
8. Aveeno Daily Moisturizing Lotion for Dry Skin
Aveeno's Daily Moisturizing Lotion is one of the best and most cost effective options in facial moisturizers. Aveeno improves the condition of dry skin in just one day, with significant skin health in two weeks.
Aveeno is big on using natural ingredients, like oatmeal, used to restore the skin's moisture barrier and protect it against dryness. 
Aveeno also employs the use of benzyl and cetyl alcohol for a pleasant smelling lotion and to help smooth skin. 
Using Aveeno Daily Moisturizing Lotion is simple; just apply it to needed areas of your skin.  It is safe for daily use.
9. Clinique Superdefense Daily Defense Moisturizer Broad Spectrum SPF 20
Clinique Superdefense Moisturizer is a great option for those of us with sensitive skin or skin allergies. Clinique's moisturizer is allergy tested and fragrance free, which means this is a low risk product for sensitive skin. 
Ingredients that make up Clinique Superdefense Moisturizer include avobenzone and octisalate to absorb harmful UV rays, shea butter for optimal moisture, and butyloctyl salicylate for skin protection.
Clinique Superdefense Moisturizer is perfect for all skin types, not just those with sensitive skin, can be applied daily after cleansing.
10. Kiehl's Ultra Facial Cream
This facial cream can be used for all types of skin, from oily to dry, and from sensitive to normal skin. Kieh's Ultra Facial Cream provides premium hydration for your skin throughout the day.
Kiehl's Ultra Facial Cream's formula makes your skin shine by using glycerin, cyclohexasiloxane, a silicone ingredient that bonds the formula and conditions the skin, squalane, a naturally occurring ingredient that is excellent for moisturizing, and other humectants and silicones that leave your skin feeling soft, smooth, and hydrated.
To use Kieh's Ultra Facial Cream, simply apply a dime-sized amount and massage onto your face.  
It can be applied once or twice a day, or as needed.
Knowing the Ingredients Makes Buying the Right Moisturizer Easier
Once you immerse yourself in the understanding of the different yet common ingredients used in facial moisturizer, you'll begin to see how these creams, lotions, and ointments differ and if their advertising really holds up. 
Products that market themselves as anti-aging, anti-sagging, and youthful should have ingredients that can support this claim, which you now know is something along the lines of vitamin A (retinoids) and alpha hydroxy acids. 
For facial moisturizers that tout themselves as skin brightening, you can look for anti-inflammatory agents that can either be naturally occurring (sunflower oil, aloe vera, ect), or synthetically made. 
As we mentioned earlier, dryness or oiliness of your skin type can direct you towards an ointment (dry skin), lotion (oily skin), or cream (normal skin). 
The formulas for these three types of moisturizers as we now understand, are built differently, and going from a high water content for a lighter application to formulas that contain more oil-based ingredients for that extra lubrication. 
Conclusion
Finding that perfect facial moisturizer may be trial and error, but you can weed out relatively ineffective products with our top ten moisturizers list, where we have done the hard work for you, because knowing what the first few ingredients do in a formula can help you understand how effective the product will be. 
And for those of us with sensitive skin, having the knowledge of what goes into a product can help prevent adverse skin reactions, which is something you definitely want to avoid with facial moisturizers.