Senvie Skin Care Scholarship Application - 2019
Posted on 25 April 2018 by Maryanne Johnson
Share this post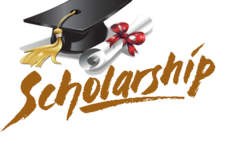 OVERVIEW
Senvie Skin Care is both proud to announce a scholarship for college students who are are interested in beauty, skin care and aesthetics.  
SCHOLARSHIP AWARDS
The scholarship will be awarded to 1 individual applicant in 2019. The award for the scholarship winner will be $500.
SCHOLARSHIP ELIGIBILITY REQUIREMENTS
Scholarship applicants must:
Be a U.S. citizen or permanent resident

Must be a full-time student attending or planning on attending an accredited community college or four-year institution

Must have a minimum 2.5 GPA
APPLICATION REQUIRED:
Create and submit an essay from 700-1000 words detailing your passion for beauty, skin care and aesthetics.

Submit a copy of your most current academic transcript.

Submit your application prior to June 1st, 2019.
THE SCHOLARSHIP WINNER
We will select the applicant based on how strong the essay and transcript are.
HOW TO APPLY
If you would like to apply, please fill out the form below and send in the required documents. Send all application materials to support@senvie.com prior to June 1st, 2019. Make sure to send all documents in .pages, .doc, or .pdf form.
Scholarship Form Download - CLICK HERE
WHO WE ARE
At Senvie Skin Care, we are committed to providing the best skin care products and information. Our goal is to inform our readers of the latest news and information regarding skin care and health topics. From wrinkles to pregnancy to hemorrhoids, we've got you covered.
We are determined to add value to each one of our clients and site visitors. If you have any questions about the scholarship please feel free to ask. We are very excited to help you further your education.